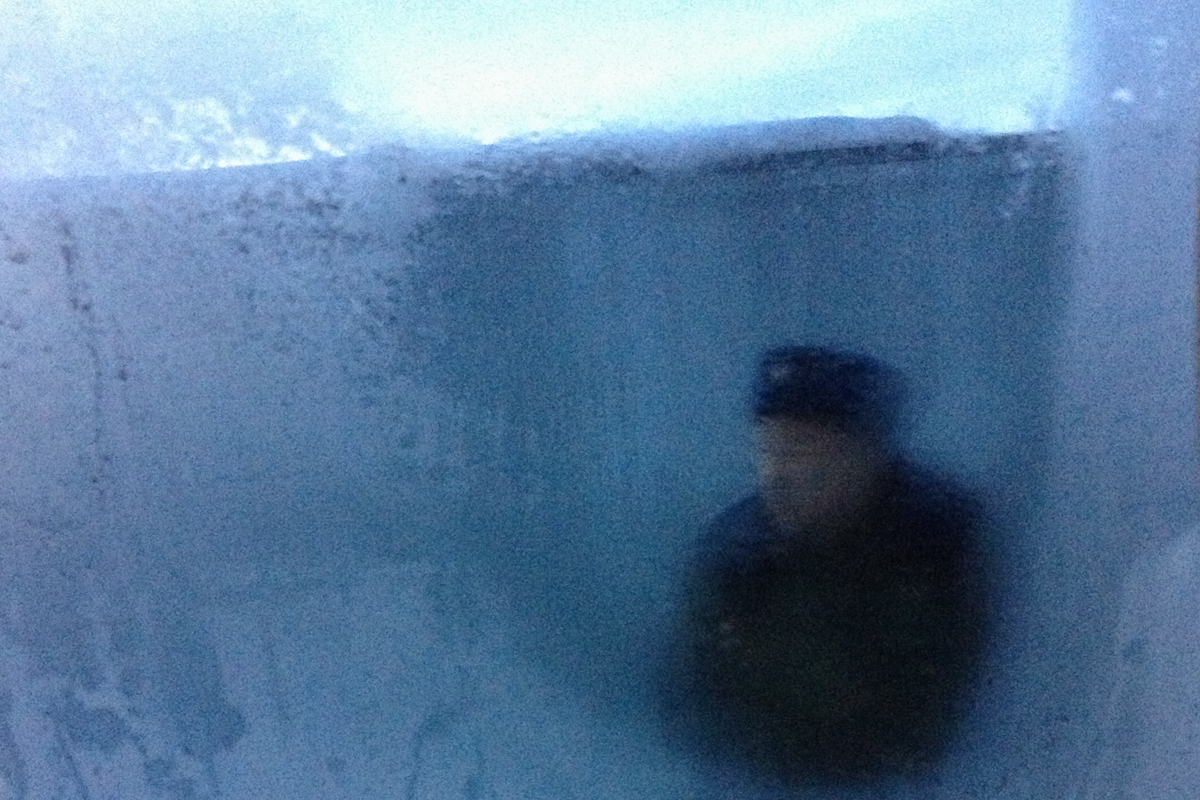 West Kazakhstan, a province of the world's largest landlocked country, is a place of surreal landscapes, of vast, silent, snow-covered steppes stretching back to empty horizons, in which towns and cities are separated by huge distances. It is also, contrary to appearances, a hive of industrial activity and productivity.
Aksai is situated roughly fifty kilometres south of the border with the Russian Federation. Following the discovery of the huge Karachaganak oil and gas field in 1979, the city, which currently has in the region of thirty five thousand inhabitants, experienced rapid expansion, both demographically and economically. In those early years, constructors from Czechoslovakia, East Germany, Hungary and Bulgaria built the districts which still today bear their names (e.g. Czech Building, German Town and so on). The huge apartment blocks that line the streets of Aksai are very Soviet in style, sporting bright colours that are set off by the white of the snow and the sunlight on the puddles in the roads, but are also reminiscent of those built by the government in the last century in my home country Italy.
Uralsk, the capital of West Kazakhstan province, is an industrial town situated on the western bank of the Ural river, between the Caspian Sea and the Ural mountains, on what has for centuries been an important trade route. A centre for agriculture, industry and commerce since it was founded in 1613, Uralsk is today one of the principal points of entry for railway traffic from Europe serving the oil field developments in the Caspian sea basin and the industrial regions of the Southern Urals. As is the case with many central Asian and Siberian cities, expansion in Uralsk occurred very rapidly, with the town's population rising from 105 thousand in 1959 to its present figure of approximately two hundred thousand.